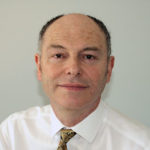 Andrew Harrison, Director
Andrew is an information management and GIS professional with over 25 years research and consultancy experience specialising in data analytics, data resource management and geographical information science.  He is well known for his work on national databases of land and property and as a subject matter expert on addressing and address data.
Working in an independent capacity since 1999 he has advised and provided information and project management services to more than 20 government and private sector clients across diverse applications from environment management and planning to land and property, buildings, people and energy.  His current work spans a broad range of activities, from analytical work to assess data quality for guiding data improvements, technical projects for data architecture and design in support of database implementation, to high-level business engagements working with and advising senior level executives and management teams on data strategy, master data management and data governance.
LandInform works with a network of independent researchers and experts from academia and the private sector that can be called on to add value and expertise as required.



www.linkedin.com/in/landinform